Let Us Help
We off digital solutions for restaurant menu via QR code; using it is simple with a smartphone.
Guest scans a unique table code
Order directly from menu
Staff tracks order via a tablet
Guest pays via phone & leave feedback.
Features
Reduce paper menu costs
Change menu contents at anytime
Personalize interface design, increasing interactivity
Synchronize with POS system host, Deliver order information to kitchen area fast
Fast-dealing with orders, Direct synchronization with kitchen area
Benefits
Save serving time
Reduce service costs
Enhance the dining experience
Enhance restaurant visibility network
Establish a restaurant brand
No App download is needed
Saves serving time and helps efficiently manage to queue customers
Reduces service costs and mistakes
Allows customers to track their orders and modify the selection
Enhances restaurant visibility and establishes restaurant brand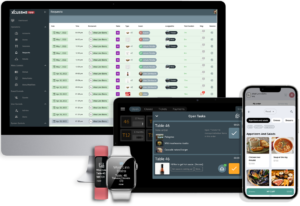 "Upgrading our menu to digital has allowed us to push out new dishes and specials on a weekly basis, and our customers can see them right at their finger tips! "
– Happy User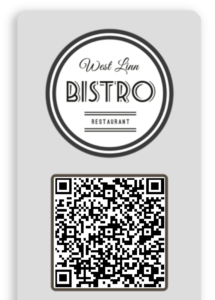 Scan me with your phone to try!
Basic Plan
Menu Only.
$29/mo.
Includes 20 tables
Full menu
Menu editing
Free training
Free updates
Plus Plan
Menu + Service.
$49/mo.
Everything in basic plan
Includes 30 tables
Table service requests
Advanced statistics report
Dedicated account manager
Pro Plan
Full Experience.
$99/mo.
Everything in plus plan
Includes 40 tables
Mobile Order & Pay
Multiple checkout option
Private feedback