INDOOR AUTONOMOUS NAVIGATION – equipped with Laser SLAM and 3D camera with multiple sensor fusion technologies .
CLOUD BASED DEPLOYMENT- Cloud platform is used for remote navigation deployment and remote construction of maps, never have to worry about losing your preset data.
SIMPLE OPERATION INTERFACE – Customizable LCD touch screen
AUTOMATIC PATH SELECTION – Automatically plan optimal path according to delivery destination; narrow aisle passage (60CM / 24 inches)
AUTONOMOUS SCHEDULING SYSTEM – Unique autonomous scheduling system, orderly delivery to the designated location
AUTOMATIC RECHARGE – when the battery power is low, robot automatically return to charging
Caddybot b12(Lucki) for Restaurant
This robot is capable to expand and transform to accommodate clients' unique situation; its open API can integrate with third party applications such as ChatGPT, openAI, remote calling and using order tracker for delivery. Size 21″x20″x52″.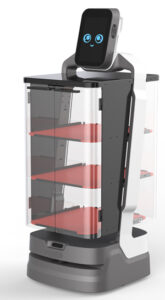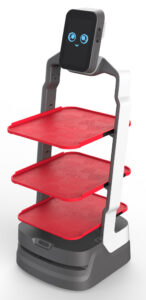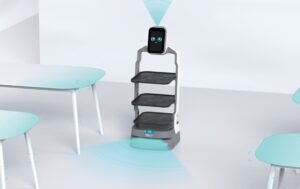 Caddybot b8 for Restaurant
CaddyBot B8 is our latest and smallest robot with passage as narrow as 22″ wide.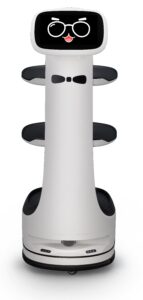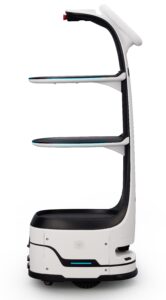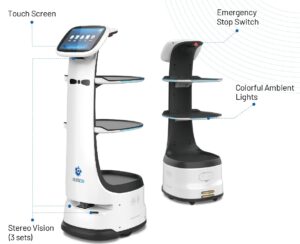 CaddyBot b6(Ketty) for Restaurant
CaddyBot B6 features the minimalist design. The compact size and forward-leaning C-shaped body allow the robot to go through a clearance of only 22".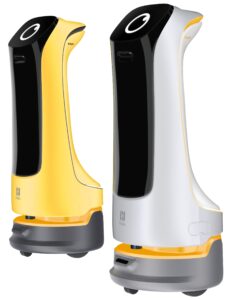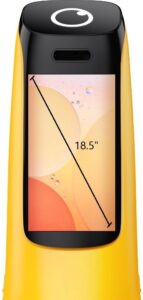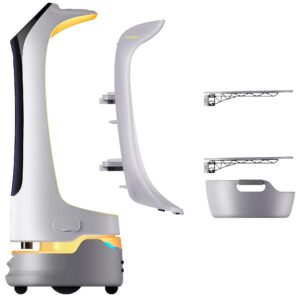 Caddybot b5 for Restaurant
Caddy B5 robot is our best selling delivery robot with
stable operation, multi-robot collaboration, and autonomous self-driving.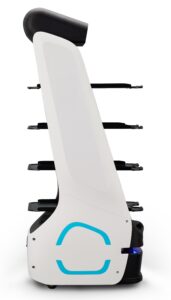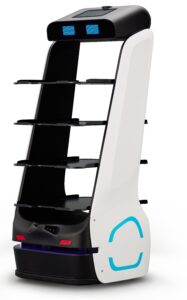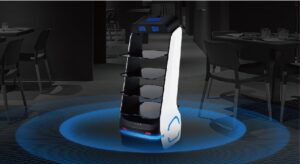 Caddybot b7 for Restaurant
CaddyBot B7 is our edgy looking all black food delivery robot.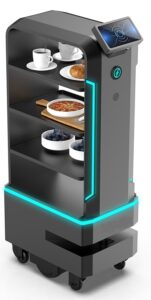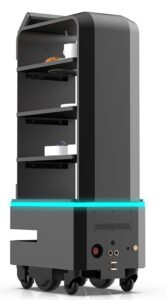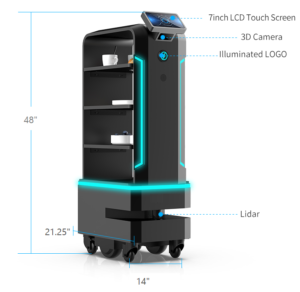 CADDYbot b1 for Restaurant
Widely used catering establishment such as hotels and restaurants. size 20″x20″x52″.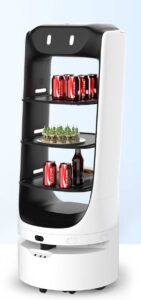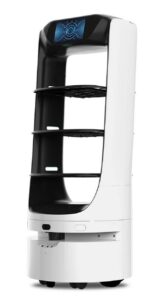 Caddybot b2(Bella) for Restaurant
Industry's first dual SLAM navigation solution, multi-machine collaboration, and autonomous obstacle avoidance. With its superlative trafficability, high-precision navigation and positioning, compact environment can be easily navigated. size 22″x21″x51″.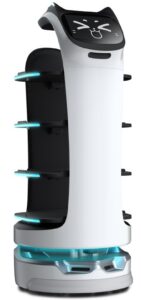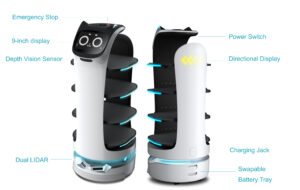 caddybot b3 Secured Delivery
Ideal for hospitals, hotels, nursing homes and Casinos. size 18″x22″x43″.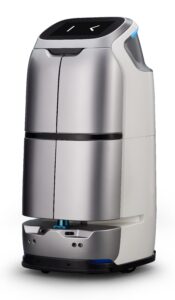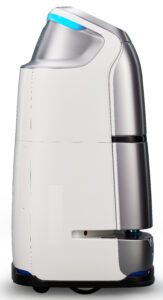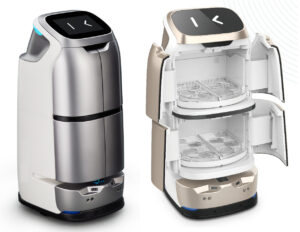 caddysani s1 UVC STERILizing ROBot
This ultraviolet disinfection robot uses PHILIPS UV-C ultraviolet light. 254 nm wavelength with sterilization rate is as high as 99.99%.
Suitable for hospitals, post offices, halls, schools, hotels, and restaurants. size 22″x15″x61″.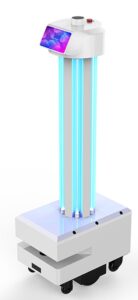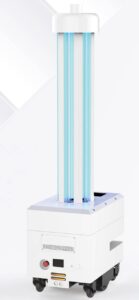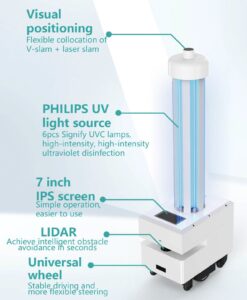 caddysani s2 disinfection robot
This is a 2-in-1 disinfection robot that combines spray and UV. Tank Capacity 10 liters. Size 19.7″x19.7″x53.2″.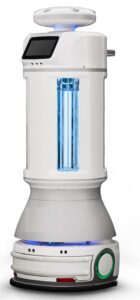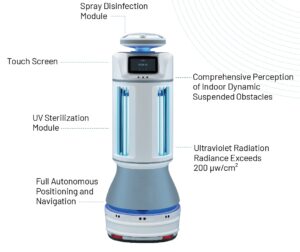 Caddymaid m1 cleaning robot
This robot comes with water cycle control technology. It can independently plan the cleaning path, clean completely without dead ends, and supports multi-task sweeping and cleaning. Size 27″x20″x24″.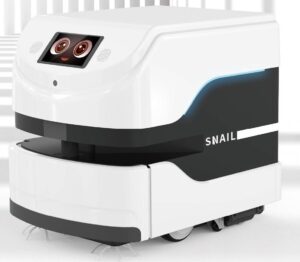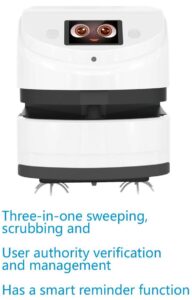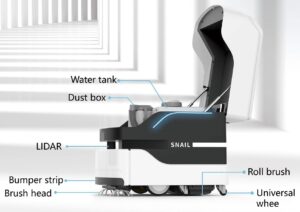 Caddymaid m2 cleaning robot
This robot comes with everything Caddy Snail has except smaller and more robust. Size 16.5″x16.5″x7.2″.